Blog Journeys in Medicine A blog by ECFMG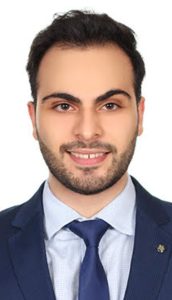 Author kpowellPosted in Categories Intercultural experience, Words of wisdomTags internal medicine, Kansas, Lebanon, PGY1, Recurring author
by Dr. Ahmad Mahdi
Dear International Medical Graduates (IMG) Colleagues:
Like our fellow US graduates, we are hard-working and extremely resilient in our pursuit of residency. We are all excited but intimidated by the prospect of moving from medical school to practice, as this new phase brings with it increased responsibility and autonomy. We all scramble to meet deadlines and gather stack after stack of paperwork required to jump off the site and qualify for election. However, IMGs typically face unique hurdles that we must overcome when preparing for and during enrollment at our residences in the United States. For example, as a Lebanese applicant, I have faced regular power outages, civil rights lawsuits that disrupted my normal workflow, and severe financial constraints due to the highest hyperinflation in my country's modern history. I had to accept the instability and uncertainty and always strive to get out of the chaos. I'm sure many of my IMG colleagues have faced similar challenges in their quest to open residency in the United States. Especially during this time of pandemic, we are all dealing with some degree of financial and political instability in our home countries, not to mention multiple waves of quarantine, uncertainty, and fear. If you go through this process now, I am sending you a message of power: you will persevere.
Continue reading "Translation in Transition: The Story of an IMG".